About Us
---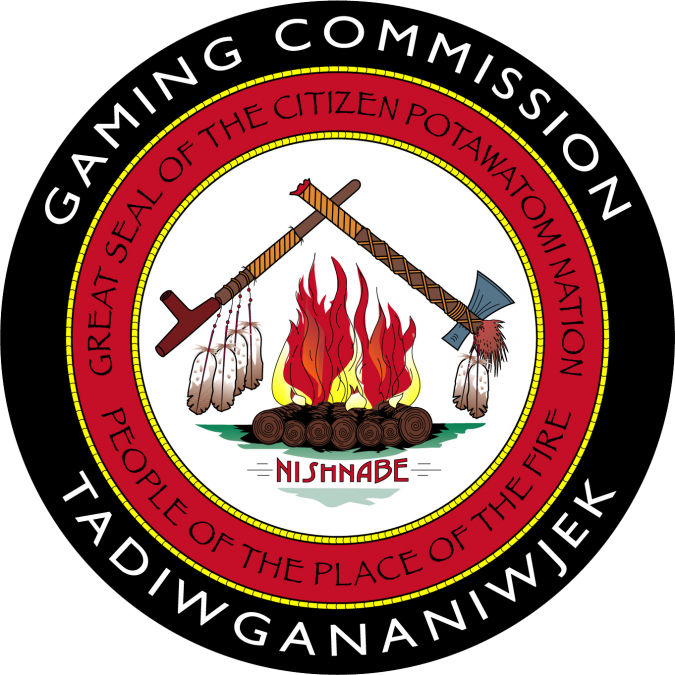 Contact Information
Citizen Potawatomi Nation
Gaming Commission
1601 Gordon Cooper Dr.
Shawnee, OK 74801
P: 405-878-4838
F: 405-272-1198
The CPNGC is the tribe's regulatory body that formulates and interprets policies relating to gaming on tribal land. It implements and enforces the established rules and regulations governing these operations, including issuance of gaming licenses for individual facilities, employees, and vendors.
In pursuance of this it conducts a comprehensive background check on all management and employees of the tribe's gaming enterprises through the National Indian Gaming Commission.
The CPNGC also ensures accounting and cash controls remain in place and are regularly reviewed by both internal and external auditors.
It also requires gaming enterprises comply with all mandated security and surveillance standards, and should cause arise, conducts investigations of possible violations. If cause is found, the CPNGC may take appropriate enforcement action in accordance to the Tribal Gaming Ordinances.
The CPNGC is also a quasi-judicial body and conducts hearings to resolves patron disputes, appeals on licensing denial and revocations of CPN Gaming Licenses, and Expulsions.
The construction maintenance and operations of all designated gaming facilities are also overseen by the CPNGC to ensure they protect the environment, public health and safety.
In support of these goals, the CPNGC interacts with fellow regulatory and law enforcement agencies on a regular basis.